Latest posts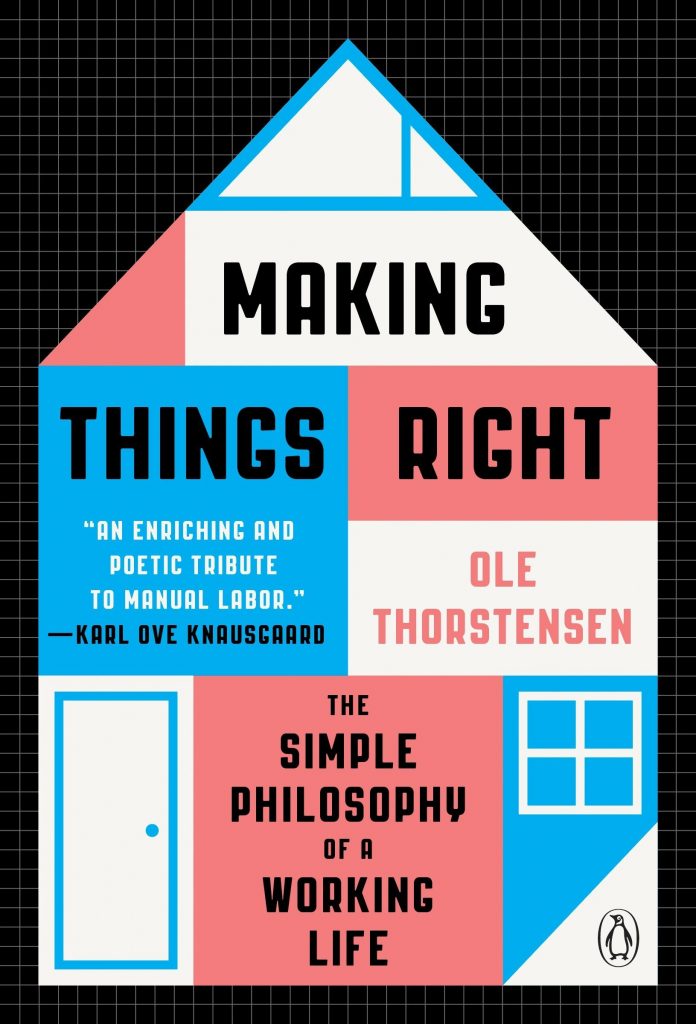 Making Things Right: The Simple Philosophy of a Working Life
by Ole Thorstensen
Started Jul 5, 2022
Finished Sep 5, 2022
I haven't been reading much here at the tail end of 2021. I just don't have the spoons. Instead, my spare time has mostly been spent playing video games, so I thought I'd start tracking them here and on the new Playing page, starting with some notes on The Legend of Zelda: Breath of the Wild.
The Legend of Zelda: Breath of the Wild
Nintendo Switch
Played for 35+ hours (as of&nbspDec 30, 2021)
I often feel like there's just not enough time for everything. The pressing responsibilities of various aspects of my life — work, parenting, creative projects — all weigh on me, and fully attending to any one of them feels like neglecting the others.
Then I'm given an opportunity to slow down. Right now it's an unexpected summer storm pouring down around me. I'm on the porch of a home I love, at the tail end of a busy weekend, and there is a dome of rain and white noise and o-zone around me. Something about it brings me back to the present. My regrets about the past and worries about the future are paused, and I am calm. Finally.
I had a similar experience this winter when we were late leaving for a long weekend at a cabin due to last-minute issues with a work project. When we finally got on the road, I was stressed, disappointed, and worried, and the weather was beginning to turn. The drive was only about two hours, but the snow was coming down quickly. When we got off the highway, the roads were covered, and anyone with any sense was not driving around. We pushed on, forced to go slowly, following tracks made by cars that had gone before. When we finally pulled up to the little cabin we had rented in the forest, there were three or four inches of snow on the ground. I lit the wood stove, heard the fire pop and crackle, and looked out at the fresh snow. We were here, miles from anything, and could hunker down for a few days of peace and quiet. The tension melted away.
These sorts of nature-induced therapeutic moments always surprise me when they happen. Rain and snow seem to trigger my brain to calm down, and put a little distance between me and my concerns. But maybe I can create that distance in other ways: a walk in the woods, a quiet morning on the porch, a cup of tea while listening to a record.
I haven't been reading or thinking much this summer. I've mostly been doing. We just returned from a great vacation to Vermont, where I celebrated my 37th birthday on an island in Lake Champlain, at the camp I've been visiting since I was a kid.
Today I took some time to make an Iceland page. Right now it has some background on my interest in Iceland, a handful of resources I have found fun or useful, and a list of all the Iceland-adjacent books I've read in the past year or so. Later, I'd like to write up a day-by-day travelogue of our 2019 trip to Iceland, with photos, but that is a bigger project.
There are things I could complain about, but I won't. Life is pretty good, really, and I am feeling more confident I can make some changes that will make it even better.